Dental Teeth Cleaning Near Me  in Houston
Professional dental teeth cleaning or a trained hygienist carries out dental prophylaxis. It consists of plaque (a film of bacteria with a sticky feel) removal and also the removal of calculus or tartar with the aid of special instruments made for the purpose. Plaque and calculus can often occur just above and below the gum line, resulting in gingivitis ( inflammation of the gums). When the gums are inflamed, a more severe form of gum disease known as periodontitis can develop. This is the major reason it is very important to get same day teeth cleaning near me to avoid all these potential problems and those that could also arise in the future, such as tooth decay.
By the time your visit to the dentist has ended, your teeth will be polished so that any form of stain which might have been building up over time will be taken out.
Dental Examinations
After completing your dental teeth cleaning near me, your dentist will further examine your teeth. An X-ray will be taken and thoroughly checked and observed so that any dental issues such as tooth decay, cysts, tumors, bone loss, or infections can be accordingly detected. Also, the dentist carries out an oral cancer screening on the head and neck to check if there are any cancerous lesions or suspicious bumps. Some even go as far as checking the gums and bones surrounding the teeth for periodontitis or gingivitis. Previous restorations, including bridges, crowns, or fillings, are also checked so any possible fractures or maybe decay can be detected.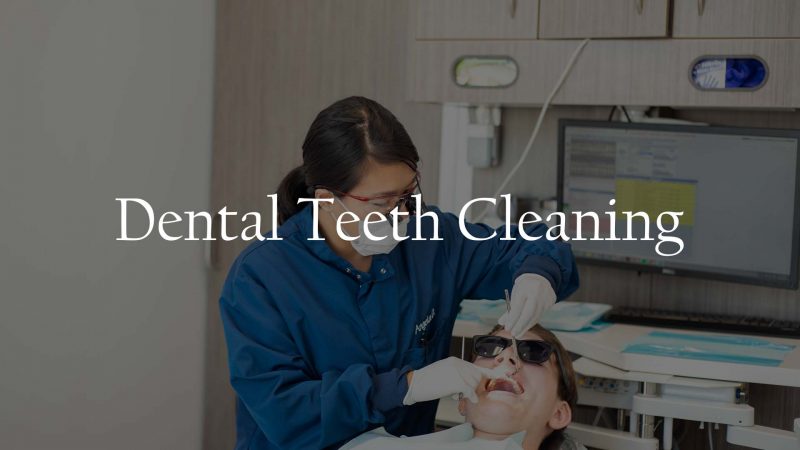 Dental Prevention
By cooperating with your dentist, they can strive to make sure your natural teeth will be preserved. This is done by carrying out preventive measures to ensure that the beginning, progression, and recurrence of oral conditions and diseases are tackled to prevent them from causing damage to your teeth.
This is why it is recommended that you pay a regular visit to your dentist so that a routine check-up and same day teeth cleaning can be carried out for you. All information and update that you will need will be relayed to you by your dentist so that you can confidently make decisions that affect your dental health as you do so.
To prevent dental conditions, you will have to see your dentist on a regular basis for a routine examinations on your teeth. Some of these routine exams Include:
A well-rounded oral examination
Intraoral Video allows you to have a vision of what the dentist sees
Use of a miniature camera to provide a photo presentation of your teeth
Examination of your gum tissue to detect signs of periodontal disease
Blood pressure measurement
Screening for oral cancer
Dental teeth cleaning and flossing
Teeth scaling
BPA-Free Dental Sealants
Personal Dental Hygiene
You should know that good personal oral hygiene practices will help in no small way to prevent dental diseases and conditions. Your dentist will surely give you dental hygiene tips and guide you on maintaining good hygiene practices. The world of today is fast-paced, so it may not be easy to maintain a consistent hygiene regimen. Still, you must have and maintain a solid personal hygiene routine. Some of the things you could do to keep your teeth strong and healthy include:
Brushing of the teeth at least twice daily
Floss daily
Rinse your mouth with a fluoride mouthwash
Provide protection for your teeth against grinding and chomping
Reduce intake of unhealthy foods that can cause damage the teeth to a minimal level
Expert Fluoride Treatment
One type of preventive method against dental diseases is a fluoride treatment. Different types of fluoride treatment methods can be used to fortify the enamel of the teeth. Fluoride occurs naturally as it is a natural mineral. In nature, it can be found in drinking water. But an expert or professional application can serve as an immense contribution to the achievement of excellent oral health. If you have any of the following tendencies, then an expert fluoride treatment may be just what you need:
Exhibit poor dental hygiene practices
Experience dry mouth commonly
Development of small cracks in the tooth enamel
If you have not had a regular exam for a prolonged period
Have other health conditions which can hurt the teeth
Are at risk for decay
Dental Sealants
BPA-free dental sealants are also a good measure for preventing dental conditions such as cavities from reoccurring. Most people recommend dental sealants for young patients generally. However, they can also be recommended for adult patients who repeatedly develop cavities. Dental sealants can have the following benefits for you:
Protect your teeth from the development of cavities
Placing it requires a minimally invasive procedure
It is not as expensive as having to fix a tooth
It is made of a clear or slightly colored material that matches tooth color seamlessly.
Our patients love treatment at our locations consistent 5-star ratings across the board.
See what they have to say about our dentists and dental team.
Great Doctor, Great staff.
I had a root canal and a crown done here, the entire process took about an hour. Will be back in 2 weeks for my final crown! Great doctor, great staff.
Michael John
Very Knowledgeable & Informative
Very knowledgeable and informative, explaining all your x-ray and imagery and in creating a course of treatment. The staff is friendly and definitely concerned with their patients. Comfortable environment.
Melisa Radford
BEST dentist experience
I am not the biggest fan of the dentist, however this was the BEST dentist experience I have ever had! Everyone was so kind and I got everything I needed done in one visit!
Allie Hackett
Excellent service.
Excellent service. Great first impression! Best cleaning I've had in several years, my mouth feels amazing. They even took the time to show me how to brush more effectively. My teeth are back to being pearly white.

Michelle Campbell
Very Prompt & Professional.
They were very prompt and professional. I felt very comfortable in the visit. They have good exam specials without any hidden fees. I have found me a permanent dentist office. Thanks URBN staff.
Shayla Williams
I Would Recommend To All
URBN Dental provided great service and they were all so nice. They did a great job communicating with me and i would recommend to all.
Emmelyn Nguyen