Welcome to URBN Dental – Your Houston Dentist Open on Saturday!
We are always happy to create healthy smiles through our best techniques and advanced dental technology. Dentists open on Saturday will make dental visits easier and accommodate your schedule. You can schedule your dental visits easily and also balance work and family responsibilities.
Our dentist office open on Saturday provides convenient weekend appointments for our patients. Schedule your dental appointment now.
Modern State-Of-The-Art Dental Office In Houston
URBN DENTAL HOUSTON DENTIST IS IN-NETWORK WITH ALL MAJOR PPO INSURANCE

COMPLIMENTARY INSURANCE VERIFICATION

DENTAL APPOINTMENTS ON SATURDAYS

SAME-DAY APPOINTMENTS

CONVENIENT ONLINE BOOKING

BPA-FREE FILLINGS

FREE QUIP FOR NEW PATIENTS WITH PPO INSURANCE
BEFORE AND AFTER GALLERY
Want to improve your smile? Take a look at our patients' before and after images and see how they have improved their smile appearance. If you are searching for an emergency dentist open on Saturday near me, book your appointment with us. You can visit URBN Dental, a dentist near me open on Saturdays, for the best dental service to help you maintain your oral health and feel confident about your smile.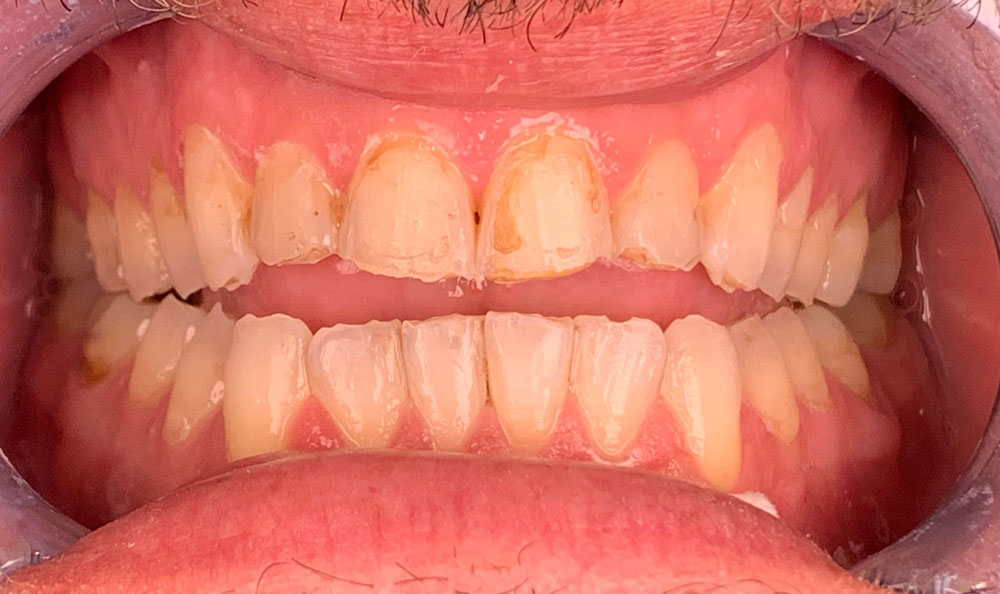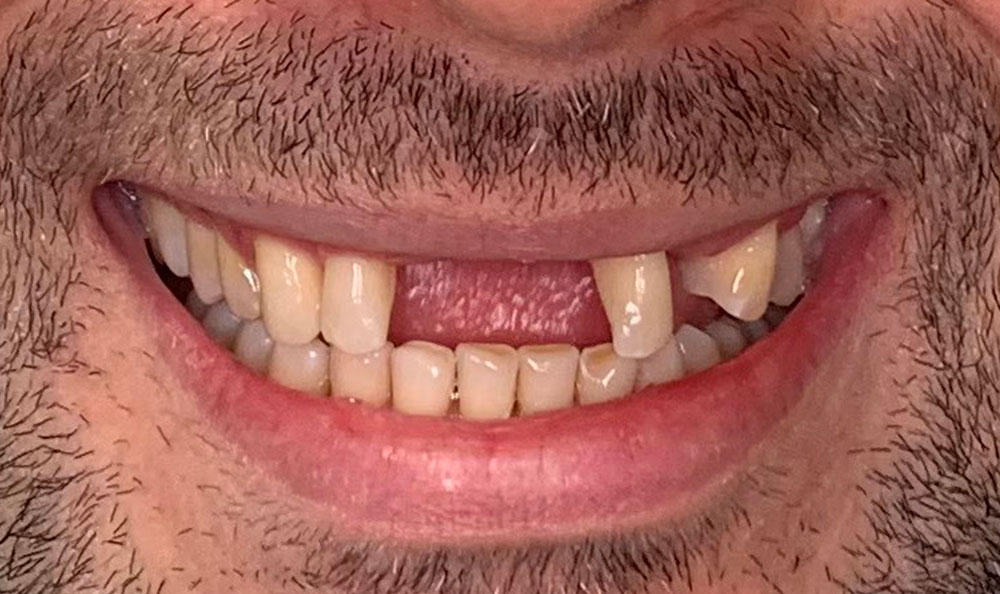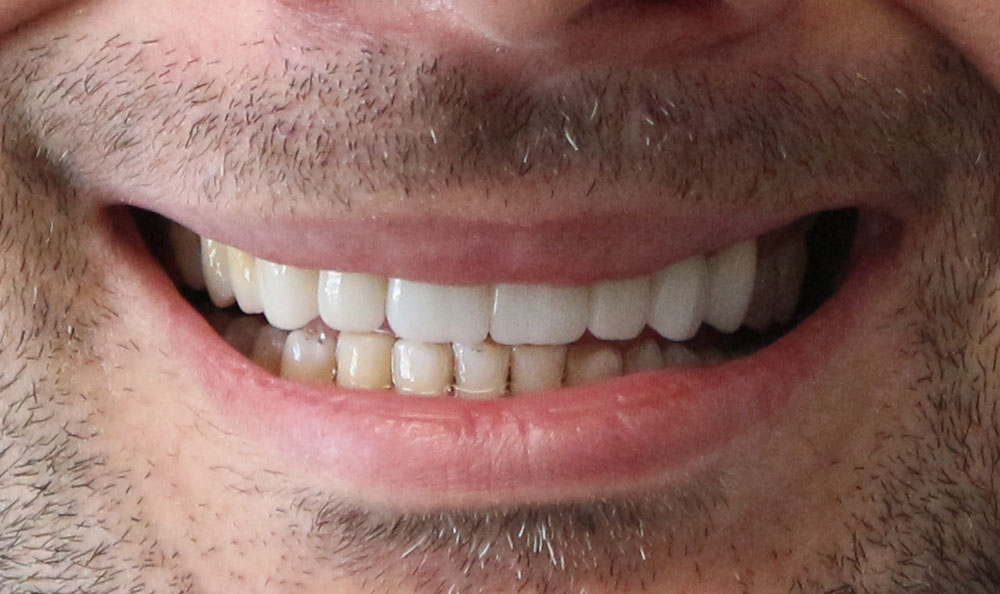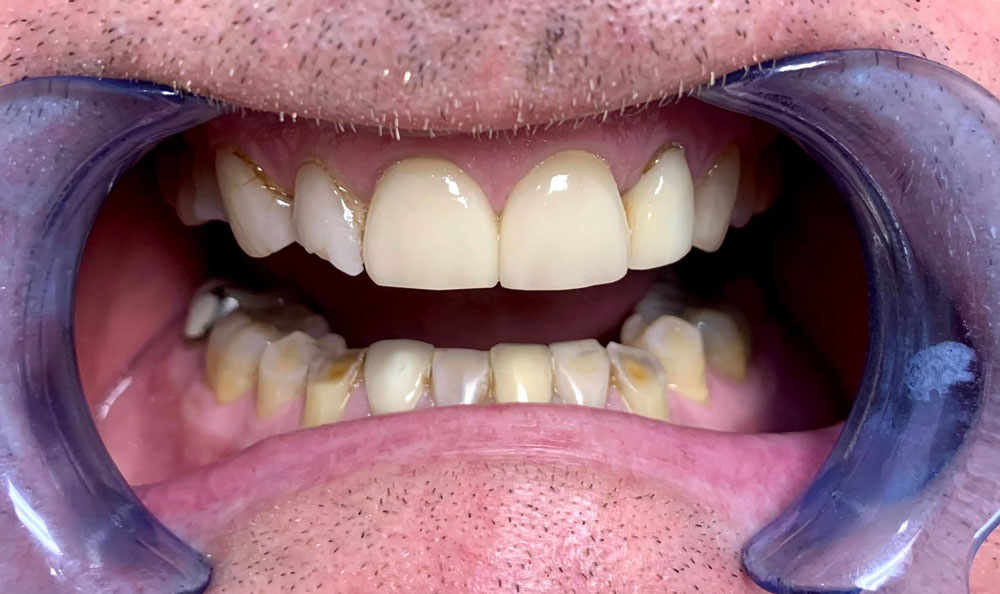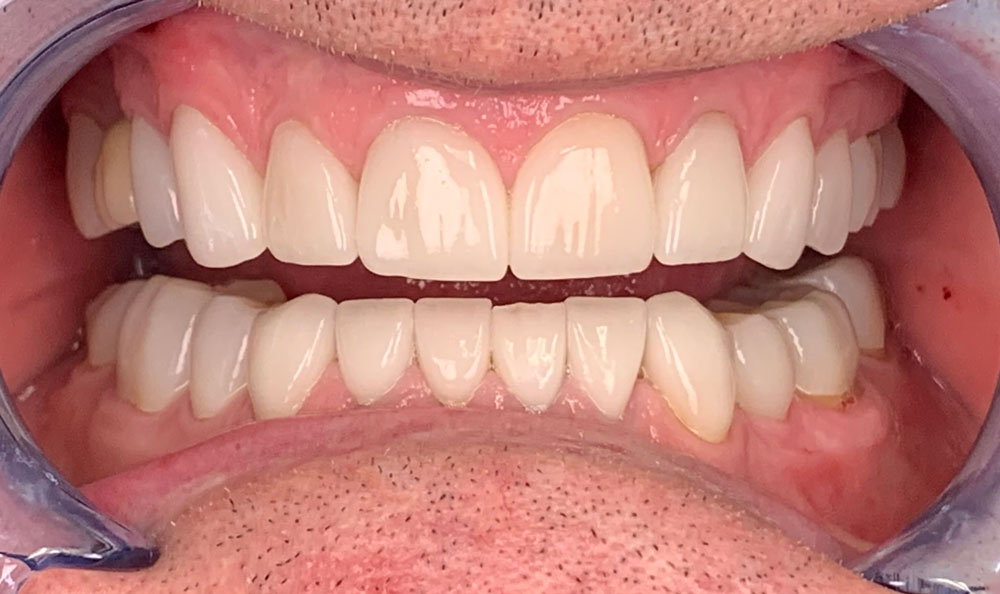 WHY CHOOSE A DENTIST OPEN ON SATURDAYS?
At URBN Dental, our mission is to provide the best possible dental care to our patients. If you are looking for dentists open on Saturday near me, you've come to the right place. Are you experiencing a dental emergency on a Saturday? Schedule your same-day emergency appointment online now. We are a dentist open on Saturdays, and our dental team is ready to provide you with the care you need. We understand the necessity of dentists open on Saturdays near me because, during the work week, not everyone can make an appointment.
Our talented and experienced staff is all exceptionally trained to provide some of the best dental care possible to each of our patients. Our services include complete cosmetic, preventative, and restorative care. If are busy and don't have time during the week to schedule a dental appointment, our dentist open on Saturday near me is here to help you anytime. 
We have partnered with Digital Dental Leaders to fabricate our high-quality and accurately fitting crowns and veneers.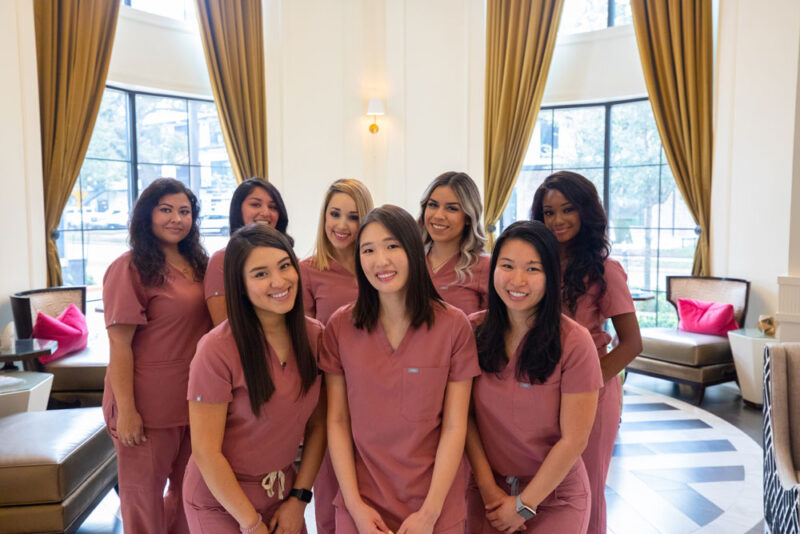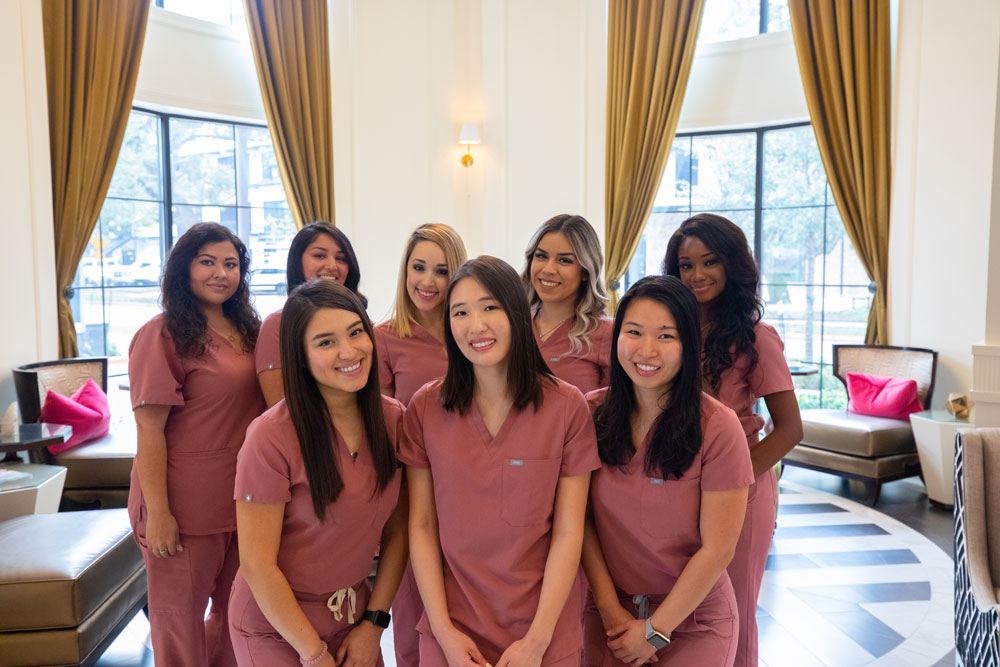 Latest Dental Technology
URBN Dental is also equipped with the latest dental technology and, as a result, includes dental lasers, WaveOne technology, BPA-Free fillings, Invisalign, and KaVo NOMAD Pro2 Digital Handheld X-rays.
At URBN Dental, our patients' oral health is our priority, which is why we offer many financial options to assist you in receiving the utmost quality of care possible. We provide an environment that will make you feel welcomed and at ease. If you are looking for a dentist open near me on Saturday, we can help you with any dental problem, whether it's scheduled or if you require a same-day emergency dental visit.  
If you are looking for dentist that are open on Saturday near me that provides comfort, quality, and class – look no further because URBN Dental is here for you! We understand that life gets busy and it is difficult to schedule a dental appointment during the week, but we are happy to be a dentist open on Saturdays near me so you can maintain your oral health and smile.
Our patients love treatment at our locations consistent 5-star ratings across the board.
See what they have to say about our dentists and dental team.
Great Doctor, Great staff.
I had a root canal and a crown done here, the entire process took about an hour. Will be back in 2 weeks for my final crown! Great doctor, great staff.
Michael John
Very Knowledgeable & Informative
Very knowledgeable and informative, explaining all your x-ray and imagery and in creating a course of treatment. The staff is friendly and definitely concerned with their patients. Comfortable environment.
Melisa Radford
BEST dentist experience
I am not the biggest fan of the dentist, however this was the BEST dentist experience I have ever had! Everyone was so kind and I got everything I needed done in one visit!
Allie Hackett
Excellent service.
Excellent service. Great first impression! Best cleaning I've had in several years, my mouth feels amazing. They even took the time to show me how to brush more effectively. My teeth are back to being pearly white.

Michelle Campbell
Very Prompt & Professional.
They were very prompt and professional. I felt very comfortable in the visit. They have good exam specials without any hidden fees. I have found me a permanent dentist office. Thanks URBN staff.
Shayla Williams
I Would Recommend To All
URBN Dental provided great service and they were all so nice. They did a great job communicating with me and i would recommend to all.
Emmelyn Nguyen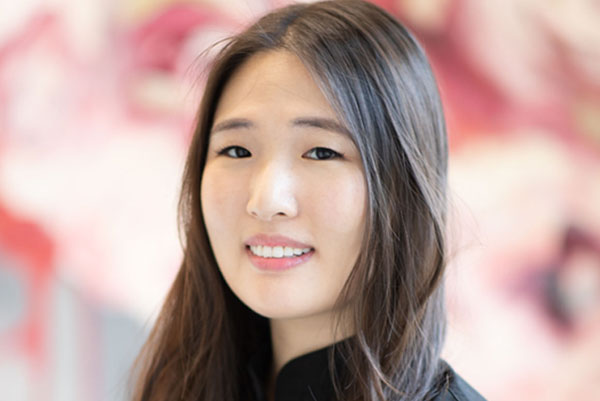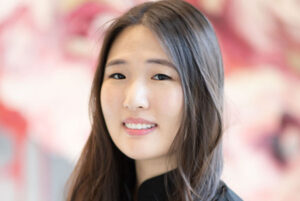 Dr. Kyunglim Chae is a graduate of New York University's BA/DDS 7-year joint program. During this time, she earned her Bachelor of Arts degree and graduated as a Presidential Honors Scholar with Honors in Biology. Dr. Chae then studied at New York University College of Dentistry to pursue her dreams of becoming a dentist and obtained her Doctor of Dental Surgery Degree.
URBN DENTAL PPO INSURANCE
Firstly, Are you looking for a dental office that accepts your PPO Insurance? Look no further! URBN Dental is in-network with most PPO insurances to provide the and most affordable care to our patients.
Secondly, PPO plans, otherwise known as "Preferred Provider Organization" plans, are one of the most common types of plans for Individuals and Families.
PPO plans enables you to choose whichever in-network providers you wish to visit without first requiring a referral from your primary provider.
Therefore you will have the flexibility to choose which dentist is the perfect fit for you!
In addition as a subscriber to a PPO Plan, there will be a list of preferred providers that are in-network with your insurance plan. Therefore, regardless of which provider you choose, in-network services will be covered at a higher benefit; meaning, your PPO Plan will cover a certain percentage of the treatment or service rendered which lowers your out-of-pocket fees significantly.
AARP Delta Dental PPO
Aetna Dental PPO
Ameritas Principal PPO Dental Network
Assurant Dental PPO
Careington Care Platinum PPO
Careington Care PPO
Cigna Dental PPO
Costco Delta Dental PPO
Delta Dental Individual PPO
Delta Dental Insurance Texas PPO
Delta Dental PPO
Delta Dental PPO Plus Premier
Delta Dental Preferred PPO
Delta Dental Premier
Delta PPO Dental
DNOA (Dental Network of America)
Guardian Dental PPO
Guardian PPO Premier
Guardian Dentalguard Preferred select PPO
Guardian Dentalguard PPO
Guardian PPO
Humana Advantage PPO
Humana Choice PPO
Humana Choice Care PPO
Humana Choice Regional PPO
Humana Dental PPO
Humana PPO providers
Metlife Dental PDP Plus PPO
Metlife Dental PPO
Principal Dental PPO
Principal PPO dental Insurance
Principal Dental
Principal PPO Dental Network
UHC Choice Plus PPO
UHC Dental PPO 30
UHC Options PPO
UHC PPO
Unicare dental PPO
Unicare Dental
Unicare Platinum PPO
Unicare PPO Dental Insurance
Unicare PPO providers
United Concordia Dental PPO
United Concordia Dental PPO Insurance
United Concordia PPO
United Concordia PPO Dental Providers
United Health Care PPO
URBN Dental offers convenient Saturday appointments.
Firstly at URBN Dental, our priority is to provide the , yet affordable dental plan for you. Therefore we are in-network with most major PPO plans to cater to our patients by giving them the option for reduced dental fees. Subsequently, if you are looking for a dentist near me in-network with your PPO plan, look no further and book online or call us at 346-200-1304. We are open from Monday to Saturday to cater to you and your oral health!