Dentist Open On Weekends in Houston
Any dentist open on weekends helps many people with a 9-5 job. This is because visiting a dentist's office during the weekdays is quite difficult for them. Also, some people just don't prefer going to the dentist during the weekdays. On top of that, dental emergencies can come up at any time and anywhere, and it isn't easy to schedule an appointment if a dentist open on weekends is not available in the area. As a result, people continuously try to find dental practices open on weekends or Sundays. If you are also looking for a dentist that are open on the weekends in zip code 77027, then we have good news for you! We operate as a dentist open on weekends and can be your go-to location when you need a dental checkup.
Most dental practices on the weekends offer a partial range of services, or they open for very few hours on Saturdays, which is also a problem. Even if you can see a dentist on the weekend, you may still have to find a proper dentist near me open on weekends if you want to get a complete treatment. Considering our patients' convenience, we operate as a dentist open on weekends and offer a full range of general, cosmetic, and emergency dentistry services on the weekends.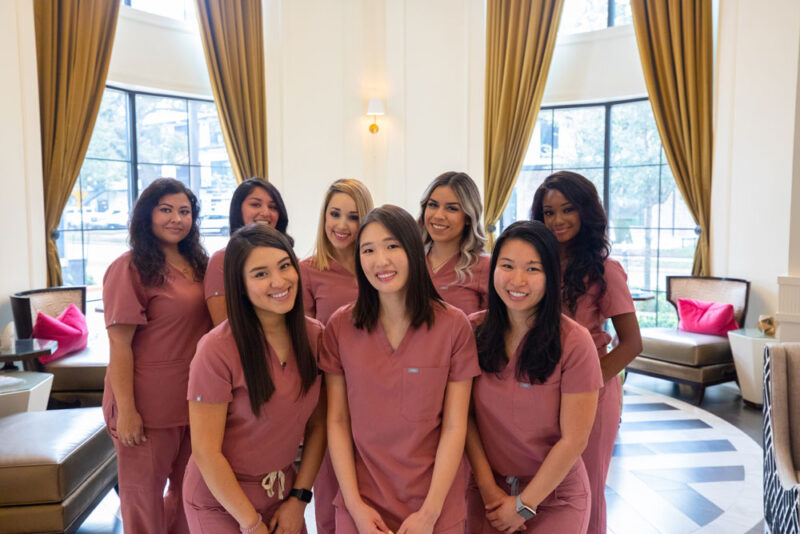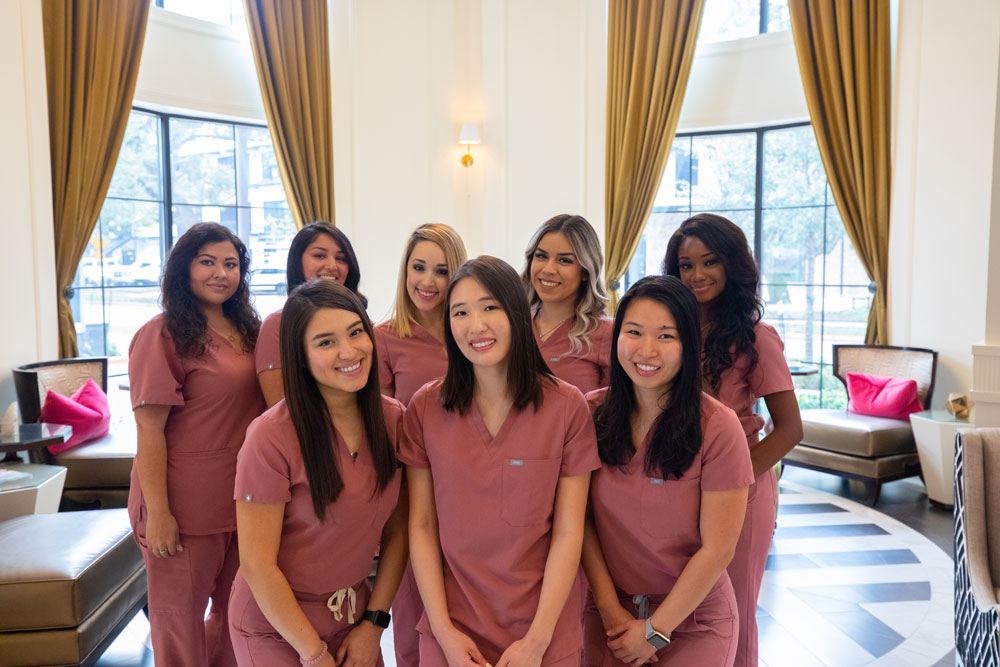 What Services do We Offer As A Dentist Open on Weekends?
You will get all dental services under one roof when you visit us. Here's a list of high-quality dental services we provide to our patients:
  Emergency – You never know when one may have a dental emergency. If this happens during a weekday, you may find many dentists during business hours who can handle the problem. However, if a dental emergency arises on the weekend, then we have still got you covered! Whether you've started having sudden, severe pain in one of your teeth or you accidentally chipped a tooth, we will take care of the emergency. As dentists open on weekends, we are always ready to help you with your dental issues whenever you need.
  Preventive Dentistry – We strongly believe prevention is much better than a cure. Therefore, we recommend our esteemed patients to visit us for regular dental checkups. This will help us diagnose any underlying dental problems which can cause permanent damage to your teeth. We also apply preventive varnishes and sealants on children's milk teeth to prevent cavities. You may visit here for more information on home dental care tips that the American Dental Association provides.
  Teeth Cleanings – While regular brushing and flossing are essential for sparkling white teeth and healthy gums, oral hygiene measures are still inadequate. Research has shown that despite regular brushing and flossing, a thick layer of plaque and tartar can still form on your teeth, which can cause gum and periodontal problems. Therefore, we recommend getting your teeth cleaned professionally at least twice a year. Many people skip professional teeth cleaning simply because they are too busy on weekdays. Not anymore! You can visit us on the weekend and take advantage of our same-day teeth cleaning services.
  General Dentistry – Our family dental practice provides all dental services under one roof. Whether you need a tooth filling or want a missing tooth replaced, we have got you covered! As a family dental practice, we will take care of the dental needs of all your family members. So, book an appointment for your family with us, and let us give them a beautiful and charming smile!
  Cosmetic Dentistry – Do you want to impress people with an attractive smile? We can help you with that. Don't worry if you have a hectic schedule and cannot come during weekday business hours. If you want to get rid of your tea and coffee stains or seek cosmetic restoration of a chipped or cracked front tooth, we will restore your smile in a single day, and that too on weekends!
Visiting a Dentist Open on Weekends Near Me is Still a Good Idea
Here are a few reasons why you should get regular dental checkups from a dentist open on weekends near me:
  Convenience – Imagine if you had a dental appointment on Thursday at 6 pm. You would leave your office, tired, at 5:30 and reach the dentist's office. This will, of course, be difficult and inconvenient for you. On the other hand, if you book a dental appointment for a weekend, you can easily rest and enjoy a family dinner on Friday before visiting your dentist.
  No Waiting – On the weekend, there won't be a long queue of patients in the waiting area. Whether you walk in or book an appointment for a weekend, you will not have to wait for your turn, and you can get your treatment done in a shorter time.
  Timely treatment in case of an Emergency – Since we are a dentist open on weekends, you can walk into our practice in case of an emergency, and our dentists will see you immediately. This way, you won't have to wait till Monday to get your problem treated.
  Mix Dental Treatment with Pleasure? – When visiting us, why not make the most of weekends and enjoy a movie with your family or friends? Why not eat at the restaurant you have wanted to for many months? There is no harm in rewarding your good dental health with some enjoyment after dental treatment.
If you have an emergency, you can simply get in touch with us since we are an emergency dentist open on weekends. So, whatever dental problems you may have, we will provide you with all the right treatments, even if it is on Saturday or Sunday.
The wait is over! If you are searching for a "dentist office open on weekends near me, zip code 77027", then search no more. We offer all dental services on the weekend just like we do during the weekdays. So, you can book an appointment with the confidence that you are choosing a qualified dentist that is open on weekends and that you will get the same quality of treatment from our highly qualified and experienced dentists that you would get on a weekday. So, what are you waiting for? Book an appointment with a dentist open on Saturday near me today.
We look forward to seeing you!
Our patients love treatment at our locations consistent 5-star ratings across the board.
See what they have to say about our dentists and dental team.
Great Doctor, Great staff.
I had a root canal and a crown done here, the entire process took about an hour. Will be back in 2 weeks for my final crown! Great doctor, great staff.
Michael John
Very Knowledgeable & Informative
Very knowledgeable and informative, explaining all your x-ray and imagery and in creating a course of treatment. The staff is friendly and definitely concerned with their patients. Comfortable environment.
Melisa Radford
BEST dentist experience
I am not the biggest fan of the dentist, however this was the BEST dentist experience I have ever had! Everyone was so kind and I got everything I needed done in one visit!
Allie Hackett
Excellent service.
Excellent service. Great first impression! Best cleaning I've had in several years, my mouth feels amazing. They even took the time to show me how to brush more effectively. My teeth are back to being pearly white.

Michelle Campbell
Very Prompt & Professional.
They were very prompt and professional. I felt very comfortable in the visit. They have good exam specials without any hidden fees. I have found me a permanent dentist office. Thanks URBN staff.
Shayla Williams
I Would Recommend To All
URBN Dental provided great service and they were all so nice. They did a great job communicating with me and i would recommend to all.
Emmelyn Nguyen